TracingCDE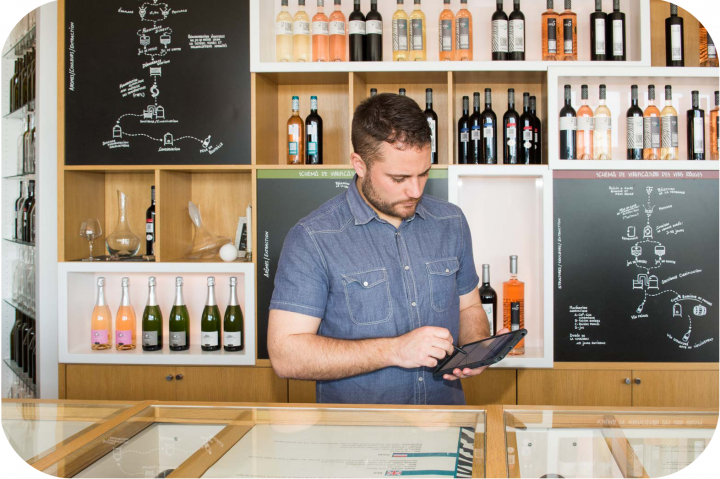 Your sales force has never been so powerful
TracingCDE is ideal for your sales staff in the field. It will allow you to gain in efficiency and productivity.

Let customers, in their own premises place direct orders with your Sales Rep. Digitally present your products to prospective customers. Plan your appointments by using our mapping technology. Optimize and increase sales through customer and product statistics and analysis. Within a few weeks the TracingCDE software will generate profits and quickly become an indispensable tool for your sales staff in the field.

This software is ERP compatible either in synchronized or manual mode to facilitate the transfer of information. Lastly, TracingCDE can operate with or without Wifi.
Ixarys' mobile devices expertise
TracingCDE can adapt to the specific needs of both your company and your sales staff in the field. This is a software that can evolve and adapt to the current and future needs of your business.

Quickly familiarize yourself with TracingCDE thanks to a customized training designed for new users. The Ixarys team is committed to supporting you whenever needed.

TracingCDE, the software your sales staff can rely on.

Main features

Optimize the performance of your Sales workforce:
Place orders from anywhere, any time
Digital catalogue
Dedicated application to present your products through digital display (images, ppt, pdf…)

Manage, anticipate and follow-up your orders:
Price modifications (Discounts, promotions…)
Order tracking

Analyze your commercial activity:
Statistics per customer (ordered products, ordering frequency…)
Statistics per item (orders for a particular product )
Orders and sales statistics

Benefit from a complete CRM:
Itinerary planner to your customers using interactive mapping
Quickly access your customers' files (payments, orders)
Reminders for recurring orders
Our customers' feedback
Cave de Ramatuelle
The features allowing our sales staff to efficiently plan their customers' visits and real-time ordering options, have generated a 15 to 20% gain in productivity. This software also allows for real-time interaction with Headquarters.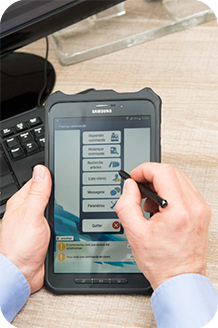 Free Online Demo
"TracingCDE" our Sales Optimization Software. Please contact us for a free and complete demo.
Online Demo
contact us
Evolution and connectivity
All our software are modular so they offer more functions.
TracingCDE peut notamment être relié aux solutions suivantes :
Example of a Multiple Order Management System (Montreal Agency CANADA)