TracingCoop
An intuitive and simplified software solution for cooperative wineries.
TracingCoop is a tracing software enabling you to manage the members of your cooperative. Ergonomic and reliable, it is your best software solution.

It allows you to draw forecasts, gather past harvest data and simultaneously calculate the totality of your financial operation for a cooperative winery (bonus calculations, nominative payments on account, outstanding payment calculation for members).

Last but not least, you can verify compliance with PDO certification, rapidly calculate your harvest, fill in your yield report and export all the data on the ProDouane file (French Customs Regulation Online Services).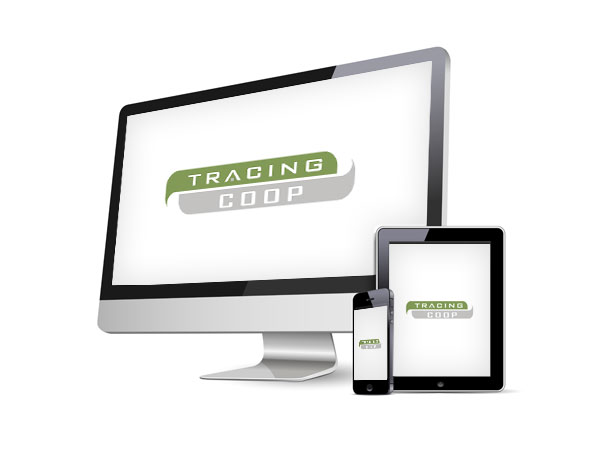 "TracingCoop" a software adapted to your cooperative winery.
You can configure your software according to the number of members. It allows you to have an overall view of all the stakeholders and make financial operations easier.

Quickly familiarize yourself with TracingCoop thanks to a customized training designed for new users. The Ixarys team is committed to supporting you whenever needed.

TracingCoop, the software solution for your cooperative winery.
Main features

Gestion du parcellaire :
Management of plots
Management of vineyards
Soil and plot management
Harvesting forecast
Management of harvest input including weighing and measuring of the alcohol content
Unloading platform that weights and measures the alcohol content

Integrated links
Customs Services and Federations (Prodouanes, SV11, SV12)
Bank transfers and customers' accounts follow-up
Automated mails/Text messaging to members
File archives (PDF)
Web platform for members

Quickly calculates and performs financial transactions:
Optimization of PDO certification
Calculate yield reports
Bonuses calculation
Nominative payment on account
Payment calculations to members
Sales forecast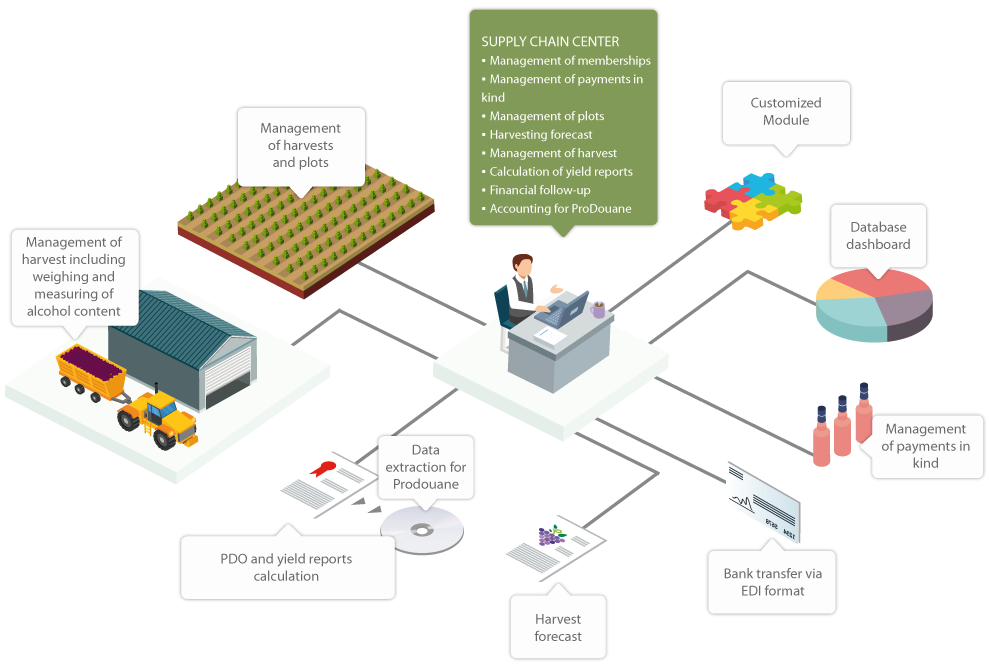 Our customers' feedback
Cave coopérative Saint-Roch
We have saved a lot of administrative and management time. A real productivity gain for all our staff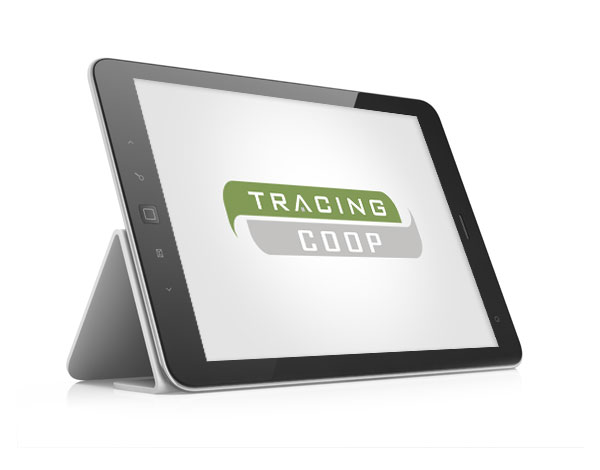 Free Online Demo
"TracingCoop" our tracing software for cooperative wineries. Please contact us for a free and complete demo.
démo en ligne
Evolution and connectivity
All our software are modular so they offer more functions.
TracingCoop can be connected to the following solutions: